RESTAURANT & BARS
Douro Palace Hotel Resort & Spa
The gastronomy of the Duero
is rich in flavors and traditional knowledge of several generations. Our catering services promise to combine regional products, of controlled and protected origin, with the modern cuisine of today. The 56 seats in the
Eça Restaurant
, overlooking the river, will provide you with an
unforgettable meal
, guided by the rich palates of the Duero For something lighter but with the same care in the preparation of refinement and the search for perfection, the
Tertúlia Bar
It offers you an excellent service that results from the welcome feature and the environment looking relaxed. At the pool, during the summer season, the
Bar da Eira
offers an assistance service for guests who wish to enjoy the sunniest days.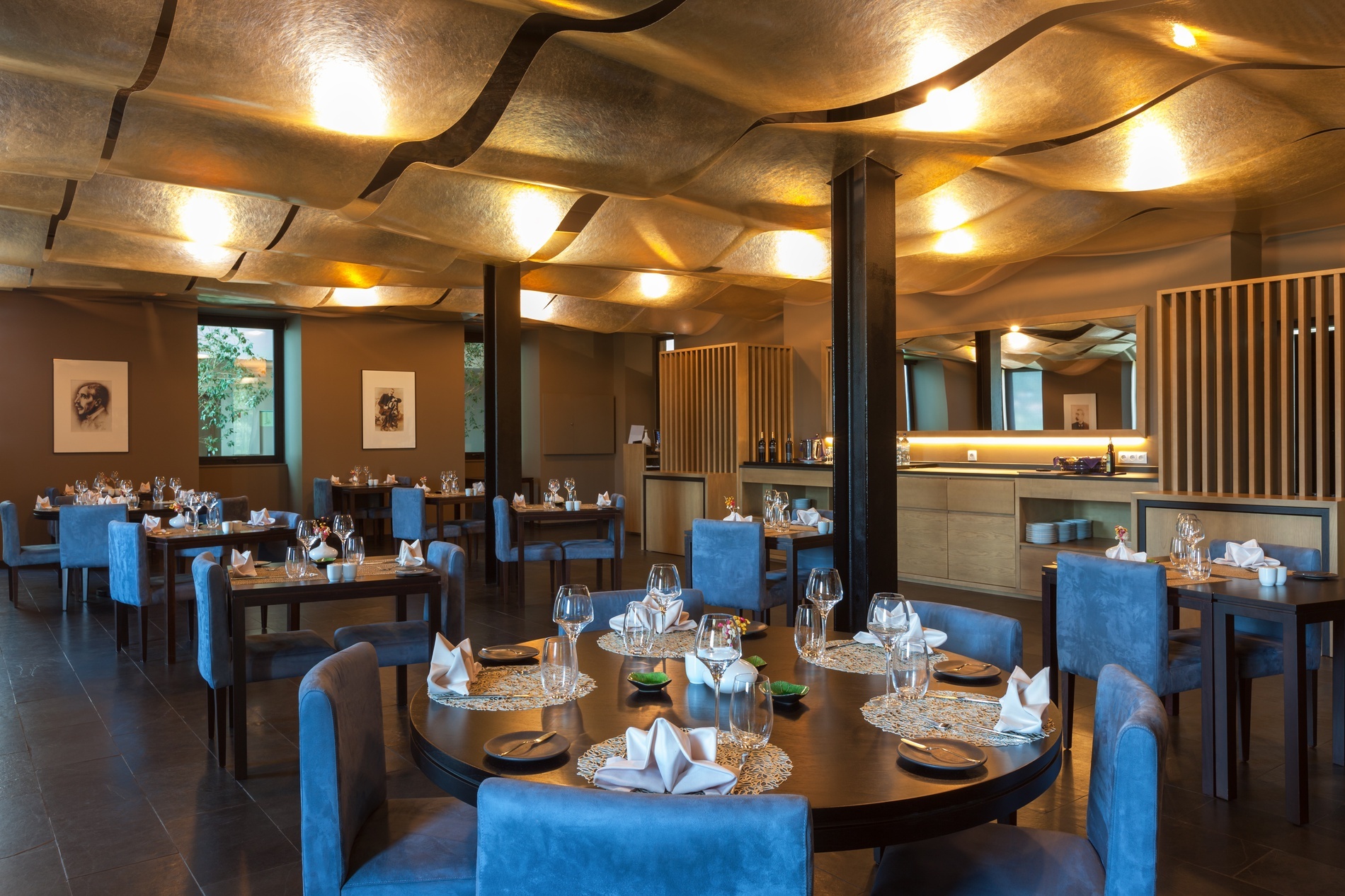 Eça Restaurant
The contemporary Eça Restaurant can accommodate 56 diners. It offers a menu in harmony with the exquisite setting of the Douro region. The wide variety of unique produce in the region enables us to blend a collection of delicacies that will take you on an exclusive gastronomic experience.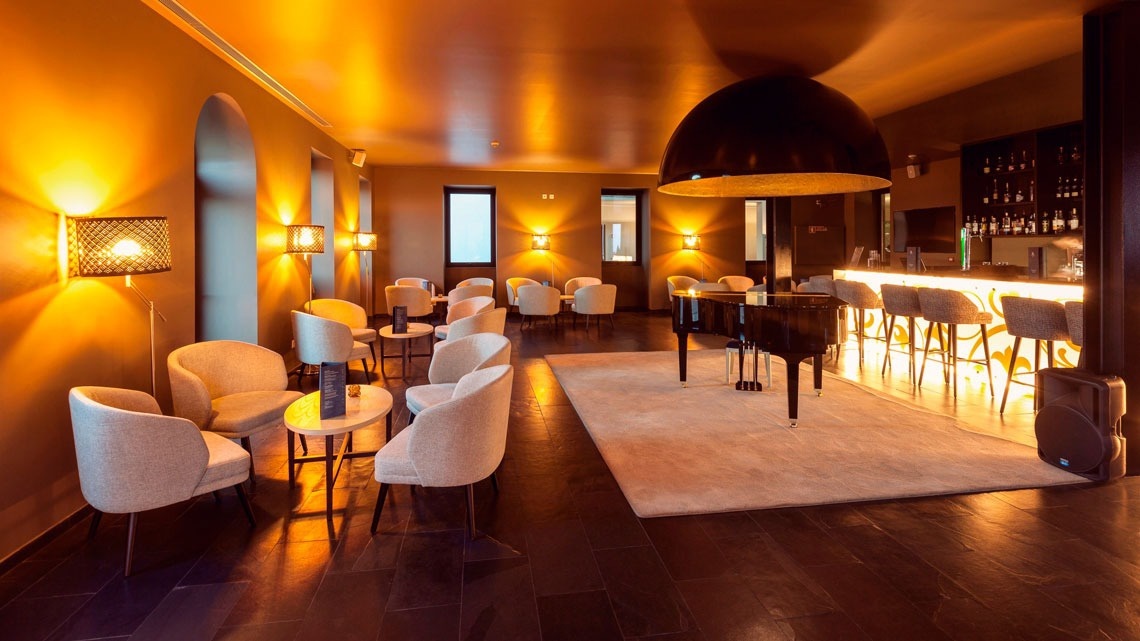 Bar Tertúlia
The relaxed yet charming Bar Tertúlia is the ideal place for a date, small meeting or simply a spot of relaxation as you savour our cocktails. With a balcony and terrace overlooking the Douro River, it offers a selection of drinks and wines by the glass and a carefully prepared snack and light bite service. On Saturdays, you can also take the opportunity to watch a unique show of live music while enjoying the slopes of the terraces that give rise to the wine you taste.
Bar da Eira
Bar da Eira is located in the pool area. Here, you can find a selection of gastronomy options, tapas, light bites and refreshing drinks. Continue relaxing and enjoying the spectacular views of the Douro region while we take care of everything else!